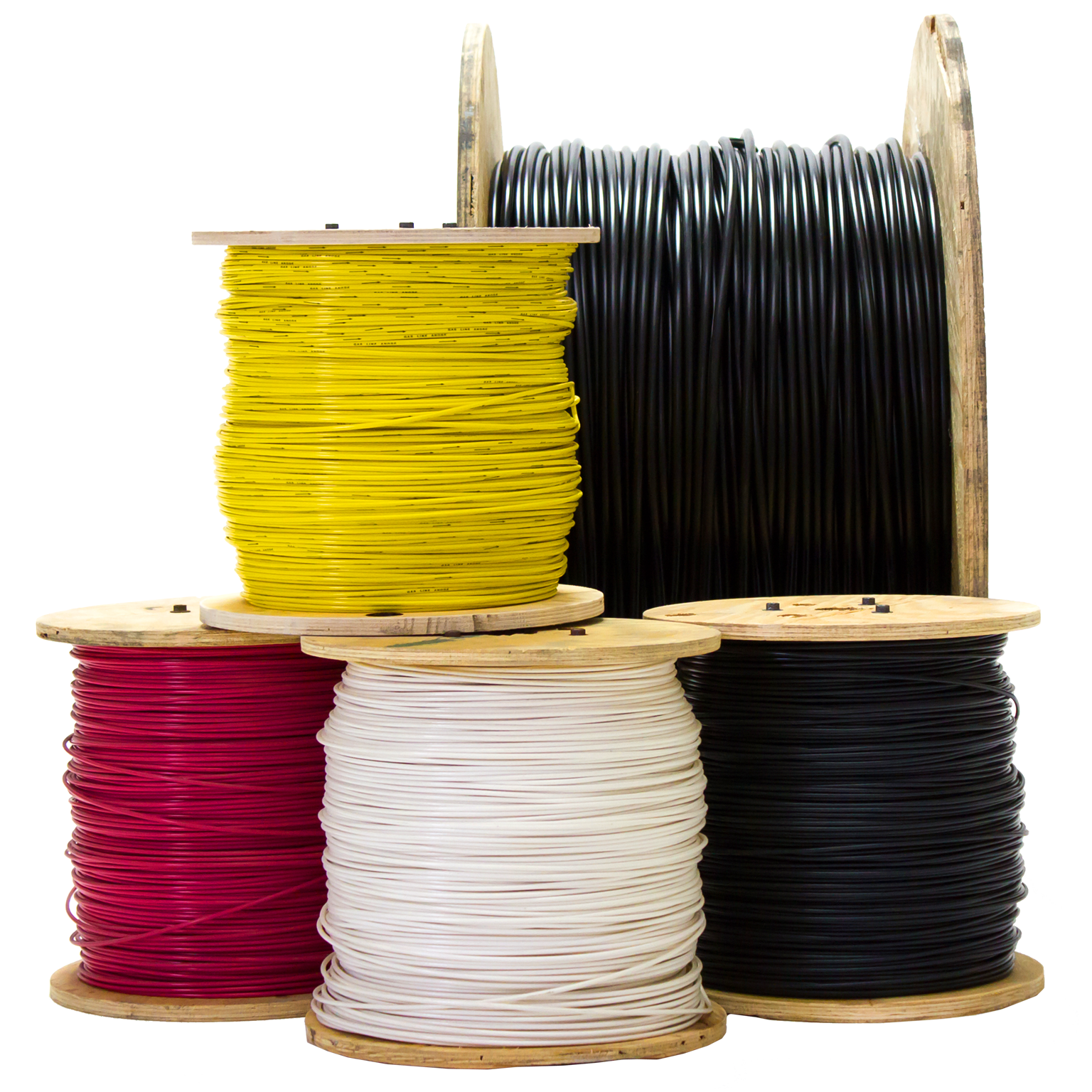 Overstock
Check out our list below for overstock items. These are products we are offering special discounted pricing on and are available for immediate shipment.
Items are subject to prior sale, so contact us right away if you have a need for any of these products.
The list will be updated regularly, to add/remove products and update quantities, so check back periodically.
M49055/1-08 (9L28025, Ribbon Cable) - Belden - 3900 feet available
M16878/15-BJE9 (16 19/29, White XLPE Wire) - Berkshire/Champlain - 7400 feet available
M16878/15-BFE9 (22 19/34, White XLPE Wire) - Judd Wire - 20,700 feet available
UL1007 16 26/30, White (Stranded, PVC Wire) - Hoosier Wire - 18,000 feet available
UL1007 22 Solid, White (solid strand, PVC Wire) - Unified Wire - 18,800 feet available
HMS 2-1811-2C28U51 (Boeing spec, 28 AWG Tw-Pair Cable) - Thermax - 49,800 feet available
200AS206-4-1 (M572-P-C 4E/510D Black, Nylon Cord, 1/4 LB) - Synthetic Threads - 490 spools available
TC5392 (USB 3.0 Extension Cable, 16' long) *NEW in package - Manhattan - 19 each available
M27500-14SB3U23 (3/C 14 AWG, Unshielded ETFE Cable) - RSCC Aerospace - 5000 feet available
M27500-20ML3V58 (3/C 20 AWG, Shielded, XLPVDF Cable) - Nexans - 3800 feet available
M16878/3-BMG9 (D10 37/26, White PVC Wire) - Atlas Wire - 2000 feet available
GPT 20 41/36, White (Automotive Wire) - Atlas Wire - 20,800 feet available
GPT 12 19/25, Black/Red (Automotive Wire, Striped) - Unified Wire - 15,000 feet available
SXL 18 16/30, Black (BC to TC Topcoat. Automotive Wire) - American Wire & Cable - 30,000 feet available
TWP 12 19/25, Pink (Automotive Wire) - Unified Wire - 21,000 feet available
UL1423 30 Solid, Blue (PVDF Wire Wrap) - Alpha Wire - 58,600 feet available
M16878/2-BEB9 (C24 7/32, White PVC Wire) - Unified Wire - 19,700 feet available
M16878/2-BFE9 (C22 7/30, White PVC Wire) - Unified Wire - 19,800 feet available